•
About Soap Lake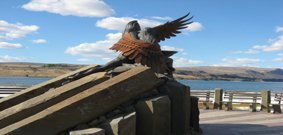 Soap Lake is found at the southern end of the Grand Coulee. This tiny inlet of paradise has been renowned for its mineral water and thick black mud.
Soap Lake is the perfect place for a quiet retreat or weekend getaway.
Guests will find themselves rejuvenated and nourished in the mineral water and spa services Soap Lake has to offer visitors.
•
About Masters Inn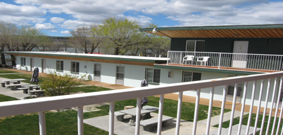 Masters Inn at Soap Lake is located just a short walk from Soap Lake's majestic beaches. Our inn boasts stunning views of the lake and area surroundings. Our quaint inn offers 17 rooms perfect for a special occasion, romantic getaway or simply a quite retreat to soak in the rejuvenating waters.
Booking Your Retreat
For more information on booking your retreat, please contact: 509-246-1831

Meditation & Yoga room is free to use for Masters Inn guests, reservation is required.
•
Masters Inn Amenities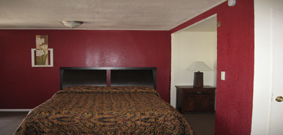 To make your stay comfortable, Masters Inn offers beautifully furnished rooms equipped with air conditioning and everything you need for a perfect stay.
Our rooms include:
Microwaves
Cable Television
Coffee Makers
Friendly and Welcoming Staff
Information About Area Attractions
Refrigerator
Wi-Fi Internet
Bathtub/Shower
•
Recreation
Soap Lake, Washington offers guests a once in a lifetime experience. In addition to relaxation and spa services, there are many recreational opportunities for those looking for an adventure. At the day's end, you'll welcome our refreshing mineral waters.
Local attractions include:

Golfing
Fishing
Hiking
Hunting
Dry Falls
Summer Falls
Grand Coulee Dam
Lake Lenore Caves
Rhinoceros Cave
Steamboat Rock
Sun Lake State Park
17 Area Lakes
Local Winery

Events:

Desert 100
Pow Wow
Hydro Plane Race
Jet Ski raceing
Grand Coulee Light Show
4th July Fire Works
Motor Cycle Rally
Concerts
Basin Summer Sounds
Gorge Amphitheater Concerts (30-45 min)